One of Partridge's largest ever building projects has successfully been handed over and commissioned!
Scalabrini Village's new facility at Drummoyne is a ground-breaking aged care facility that specialises in and caters for residents with dementia.   Partridge was engaged as both the Structural & Civil engineer to design the buildings and oversee the construction.   The whole process, from preliminary design to handover at the end of the construction, has been completed in three years.
Structurally, the project consists of a series of four separate (but linked) residential building wings that surround an internal piazza.  There are five levels in all – a Basement carpark, the Ground Floor podium and transfer slab, and then three further storeys suspended above.   One of the more challenging aspects of the project was a further transfer at 1st Floor level to eliminate two grids of columns to create an open chapel.  This required huge but attractively tapered concrete beams that spanned 15m over the chapel whilst holding up two storeys above.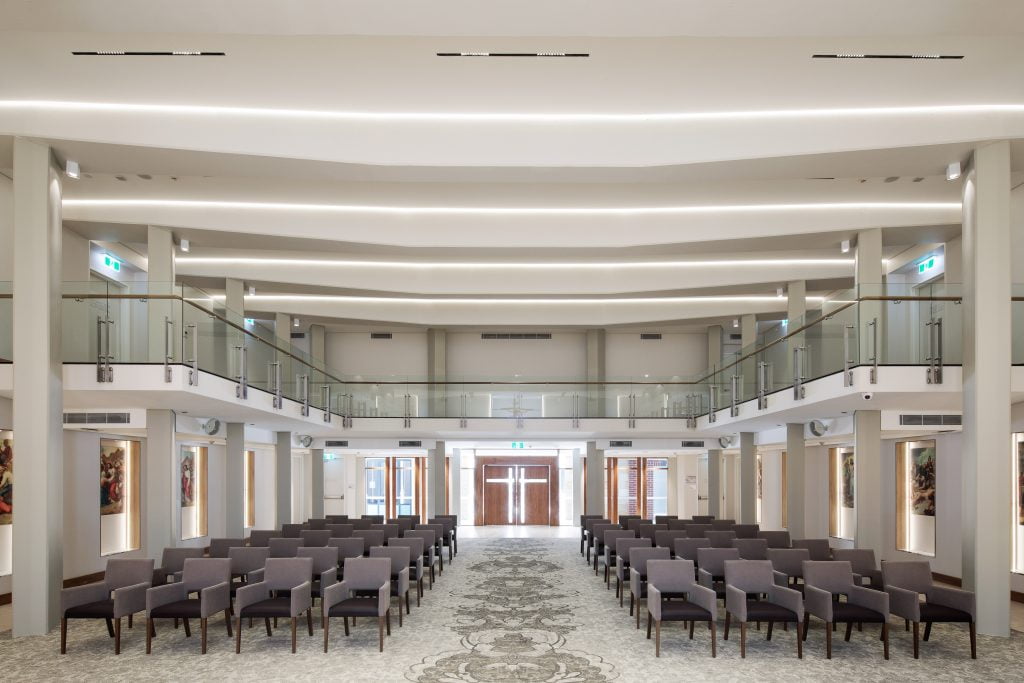 The chapel beams feature a two-way taper – strong, but elegant!
A key feature of the project was the close collaboration, co-ordination and warm spirit of teamwork that existed amongst the project team.   Thanks and congratulations are due to Scalabrini Village (client), Bickerton Masters Architecture (architect), and Hansen Yuncken (builder).