Project: Vaucluse Residence XV
Architect: Tobias Partners
Builder: Horizon
Location: Vaucluse, NSW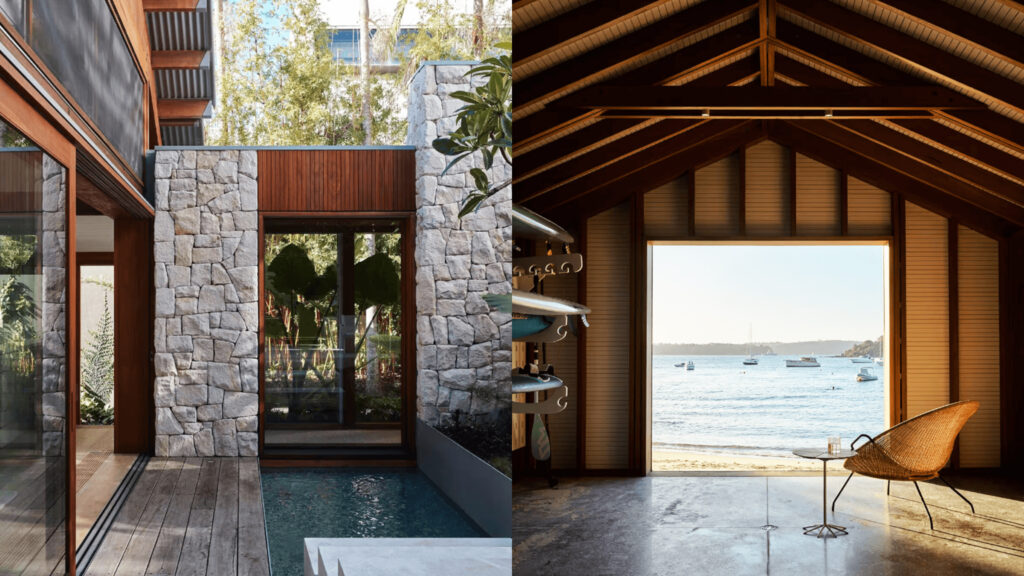 Partridge Engineers played a pivotal role in what evolved from a modest project into extensive alterations and additions to a house Partridge initially designed in 2000. As the project unfolded, unanticipated structural challenges emerged, necessitating substantial intervention.
The result of our collective efforts is a striking four-level family home. This newly refurbished residence is flooded with natural light, offering inviting and dynamic spaces for the entire family, with strategically positioned glazing to maximize the panoramic views of one of the world's most iconic harbors.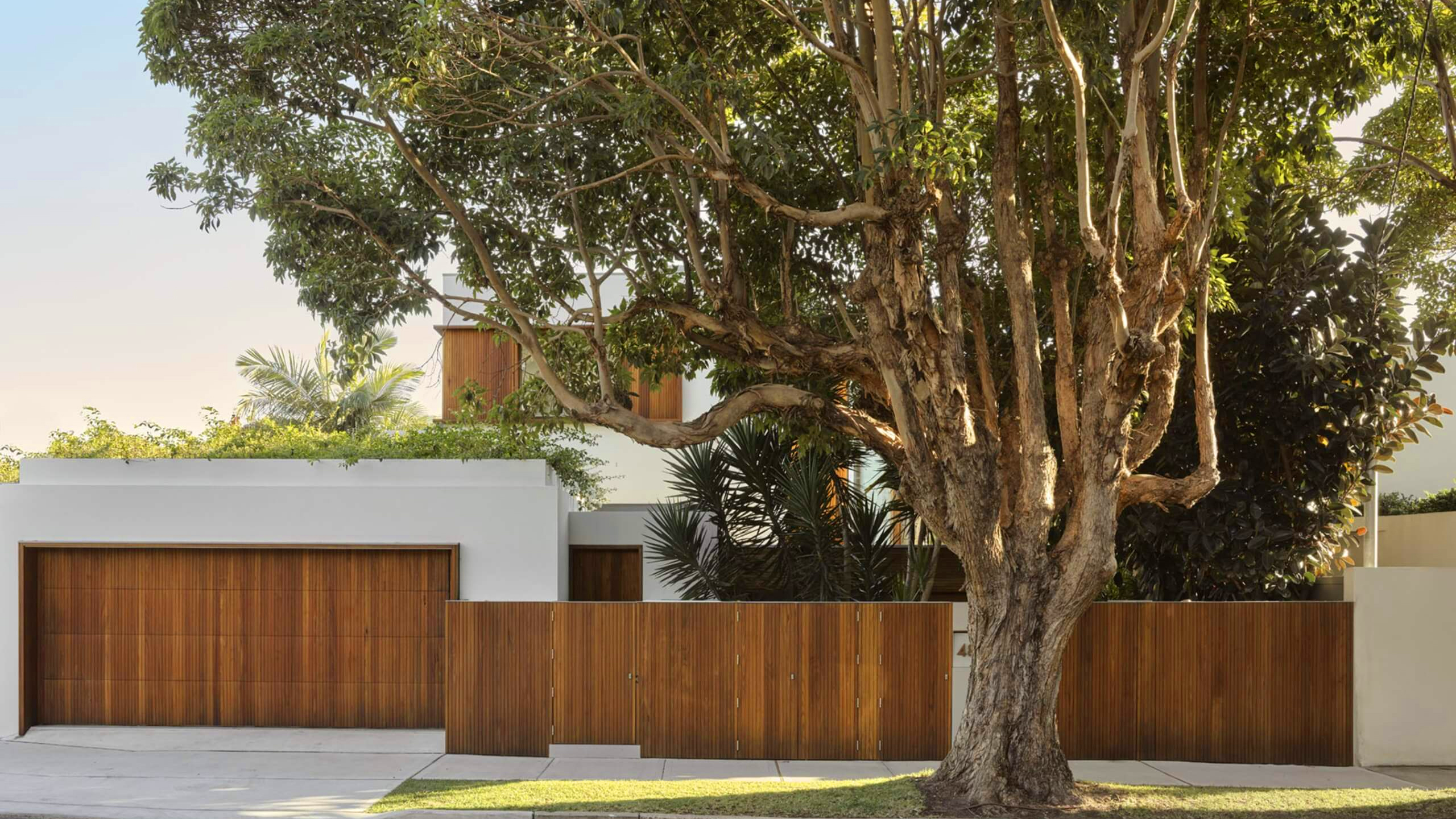 Among the many engineering challenges were new awnings requiring cut-outs into existing timber portal frames while preserving their aesthetic and structural integrity. The exposed structure became a significant feature of many of the new additions, requiring meticulous coordination and collaboration to ensure that the structural design harmonized with the architectural intent.
Addressing issues such as limited access, a sloping site, an existing sewer line, and high wind loads due to the Sydney Harbor location added complexity to the project. Notable design elements include an internal cantilevered tread stair and an external feature steel ribbon stair connecting the house to the new pool, boatshed, and landscape. Achieving the visual goal of an asymmetric winding staircase with open timber treads and thin-profile steel balustrades involved extensive coordination and collaboration with the architect, builder, and steel fabricator. Concealing stiffening fins to ensure the stair's solidity underfoot was a particularly intricate aspect of this feat.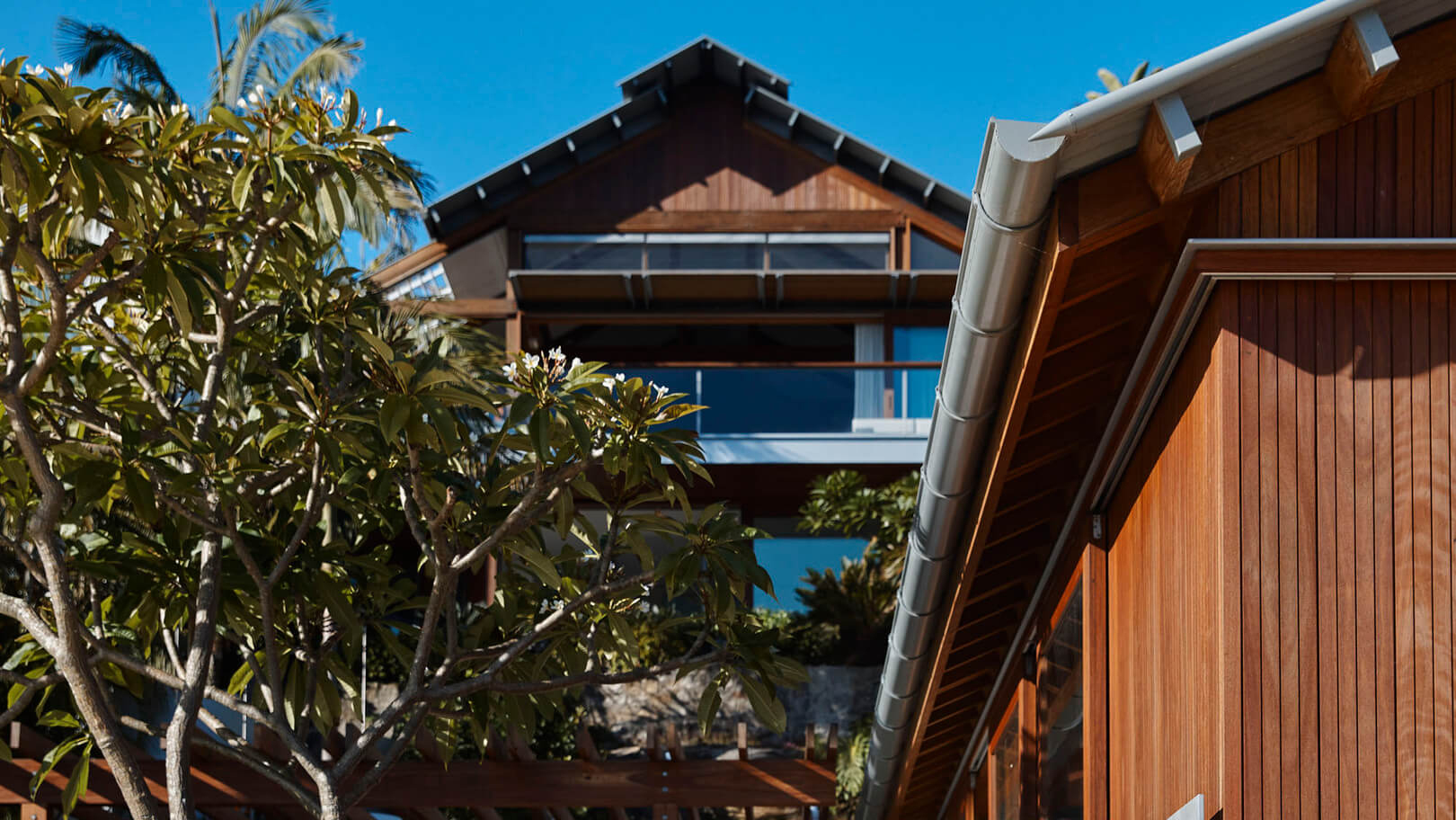 The beachside location presented stability challenges for the new pergola and open-plan boatshed, given the high wind loads. The desire to maintain an exposed timber structure while keeping everything hidden necessitated extensive collaboration with the architect. Every detail, from the positioning and size of every stud and rafter to portal frame connections, lighting cables and penetrations, and top-hung door tracks, underwent thorough review and coordination.
Our work extended to the structural design of various elements, including balustrades, fences, feature stairs, and the pergola. This project stands as a testament to our dedication and innovation in overcoming complex challenges to deliver an outstanding residence that exemplifies excellence in housing.
We're delighted to recognise our collaboration with Horizon and extend our congratulations to them as winners of the 2023 Master Builders Association Excellence in Housing award for this remarkable residence.